FocalPoint Software for Tool & Equipment Rentals
FocalPoint is scalable business software for rental stores that provide tools and equipment to contractors and do-it-yourselfers. FocalPoint software is flexible and can be easily customized to suit any size tool rental business. Whether you have one store or multiple locations, we have you covered.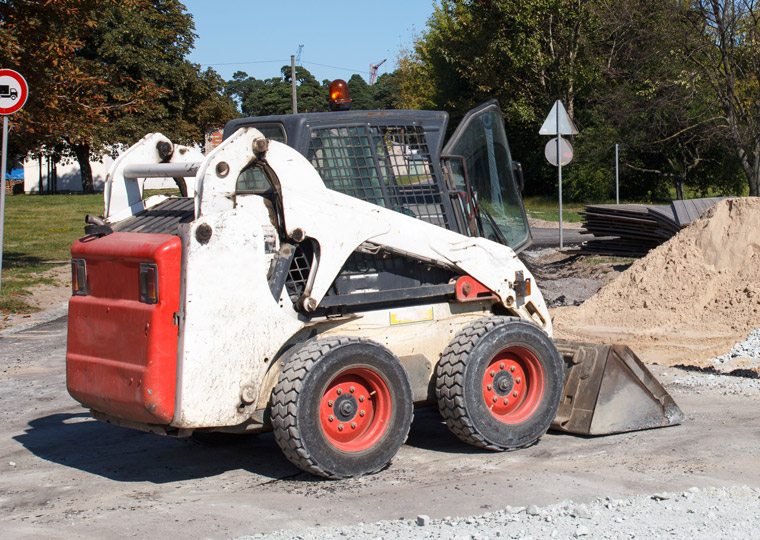 Streamline Your Rental Process
Whether you rent power tools, jackhammers, saws, generators or skidsteer loaders, FocalPoint rental software can help you do it more effectively with a powerful suite of tools for reservations, contracts, sales, inventory management, maintenance, service, repair, and more!
What Our Rental Store Customers are Saying
"Good service from the start. Overall we are very satisfied with FocalPoint and it has helped us speed up the rental process. From bookings to returns and turnaround time to get the product serviced and ready for the next rental. Transferring Visum accounting data to our Quick Books is easy and trouble free."
"The support staff are the backbone of the system. They know their stuff and are great to deal with. They provided great help videos making learning that much easier. Like anything to do with "change" it is always a worry when upgrading operating systems. This change was our smoothest and easiest transition of any we have done. Good job guys."
Scott
Country Corners Rental
"The FocalPoint team is great. They always work hard to provide fixes for any issues and listen to any suggestions you have to make the product more user friendly or provide added features. This product has helped our business be able to grow our fleet, and manage our rental customers, contracts, inventory and more. We highly recommend the product to our fellow rental businesses."
Annie
Pella Rental & Sales
"Our experience with FocalPoint has been very positive. Easy enough to have new employees learn quickly. Great support staff. High functionality, ease of use."
Ben
Henning Rental
"We love all the new functionality we have with FocalPoint to keep track of and organize our customer and equipment information in a multi store environment. Your service after the sale has been exceptional. Thanks for the "never say no" philosophy."
Dale
Grand Rental Station
"Our experience with Focal Point and the Visum support team has been great. Anytime we experience a problem we just send off a quick e-mail and someone from the support team gets back to us usually within 30 minutes. The support team is extremely knowledgeable and very friendly when they call to help. I would highly recommend the product and service."
Lana
Cedar Street Sales And Rentals
"I have been with Visum from almost the beginning, I believe I was one of their first customers. What attracted me initially to Visum and FocalPoint Software was a reasonably priced product with equally reasonable support costs. What keeps me with Visum is very good software and great customer service."
Scott
All Season Rental
"Aero Equipment has been using FocalPoint for several years. We are an equipment rental, sales and service company. We have found the FocalPoint program to be very useful in our business. All though we are probably not utilizing the program completely, the areas that we are using have been very helpful to us. We have had a few problems come up but support from Visum has been very good. They have been able to take care of any issues that have come up with the program in a timely manner. Upgrades and installation have been very smooth. I would recommend this program to any companies that are in the rental business."
Steve
Aero Equipment
"As a new rental store owner I have found the software to be extremely easy to operate and manage. Everybody from the owners to the customer service people have been VERY helpful and have great understanding of the software that they sell. Very good response time (if there is a problem) and they quickly get it resolved. I would highly recommend FocalPoint to anybody."
Rick
Rock Valley Rent-All, LLC
"We had a server crash one day and the Visum team hopped right on it and took care of it. They are always available to help with questions. Great support."
Dan
Action Rental & Sales 
"FocalPoint helps us provide service to our customers in a timely manner. It is very helpful to see what in available in our inventory at a glance without having to leave the desk. The customer service we receive when we have any questions is prompt and courteous. The support staff is excellent and makes sure we are satisfied with the outcome. If we have suggestions on features we would like to see added to FocalPoint, they take these suggestions into consideration and implement them as they see fit. Reports in FocalPoint help us track trends in our business, track customers and revenue among other things. Overall, FocalPoint is a positive experience for our company and helps us serve our customers to the best of our ability."
Nicole
Bruggink's Inc.
"FocalPoint and the folks at Visum are a wonderful company to partner with. They have a great product and they are always focused on their customers. This was our first system and our company has grown dramaticly over the last few years. This would not have been possible without a system. They have great Mid-America values and they listen to their customers. The product is always improving and evolving. There are more features in their program than other Rental Software costing three times more. I recommend them highly."
Bob
Rental Corners
"I am very pleased with my decision to utilize and purchase your computer software program for Rentalex. The software product is excellent and the support outstanding to successfully implement my rental sales and inventory. I have been extremely impressed with the level of customer support and insight I have received from your staff. Based on the economy, we needed a versatile and well structured program and your rental software has proven to be very effective. Since we selected your software we haven't looked back."
Robert
Rentalex
"We have a very good working relationship with Visum. They are always ready to help in any way we need. The response time is great. they listen to your needs and try to improve the software continually."
Jan
Farrer Bros.
"Great staff, easy to learn. The only thing I would change is I would have paid for on-site training or would have gone to Visum for more in depth training. It was my choice but I think the overall understanding would have been better if I was out of my store to where I could focus more on setup without the operational distractions here."
Kurt
K & R Tool Shed
"We have found that the software is very user friendly and provides all the informational reports needed to complete all of the daily, monthly and yearly operation of a rental and sales business."
Donnie
D & C Rental & Sales, Inc.
See how FocalPoint can improve your rental business.